| | |
| --- | --- |
| Posted by ebearscanada@yahoo.ca on August 17, 2016 at 7:05 PM | |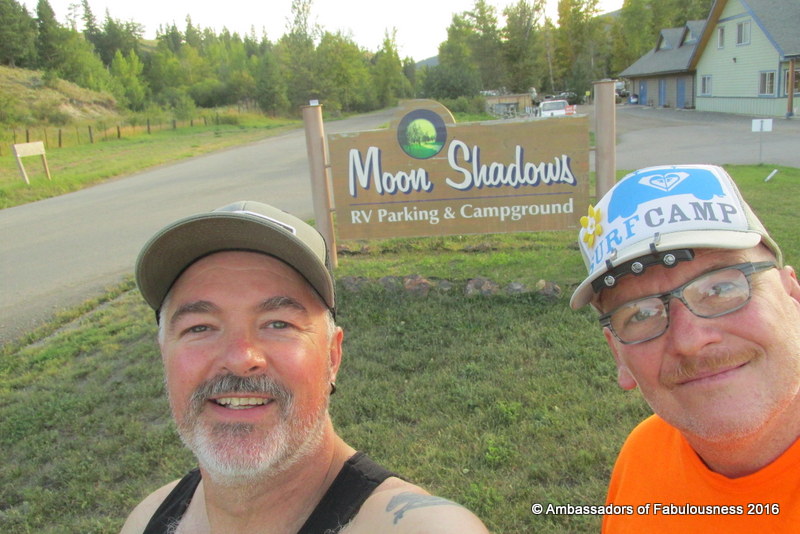 We just got back from our trip to MERRITT and the OKANAGAN PRIDE in KELOWNA. 

It was the first time in years HUGO A GO-GO & I have been out of the city for a vacation... and even longer to actually go camping. 

We stuffed the "Cherry Bomb" full of gear and hit the road.  The campsite was called MOON SHADOWS, and the experience there was literally life altering.  Such great people there, the manager of the campsite was really cool, and there was a mix of different types of people there... from young couples, to families to groups of bikers.  The first thing we saw was a doe and 2 fawns walking along Cold Water River.  Our campsite was right on the river.  I (yes ME) put up the tent and the screen house. We had never even taken them out of the packages before, so I was nervous that I wouldn't be able to figure it out...

but it was literally a piece of cake.  I loved cooking over a camp stove, and the brand new orange bbq HUGO A GO-GO bought a few years ago. 

everything went so smoothly, and of course, I was a bit stressed things wouldn't go well, but they did... it was like it was meant to be.  I took plenty of pictures, and I will post the ones of OKANAGAN PRIDE soon, as well as the rest of our trip to MERRITT... Canada's Country Music Capital!  Oh yes, the town is just full of massive murals and hand prints of the world's biggest country stars... and we got photos of them all!